Veteran Friendly Practice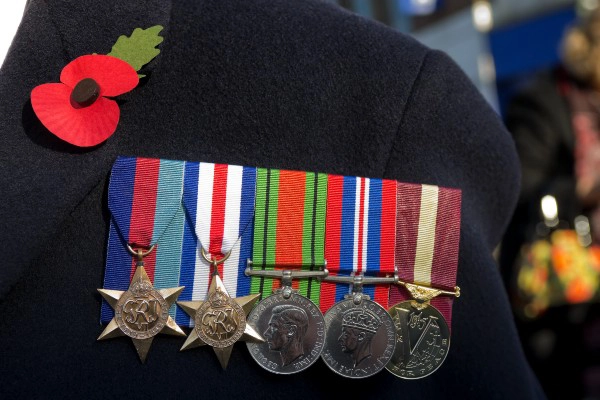 We are an Armed Forces veteran friendly accredited GP Practice
This means that, as part of the health commitments of the Armed Forces Covenant, we have a dedicated clinician who has specialist knowledge of military related health conditions and veteran specific health services. This is important in helping ex-forces to get the best care and treatment.
If you are ex-forces, please let your GP know to help ensure you are getting the best possible care.
Details on how Woodbury Surgery Can help you
Our Lead Clinician for Veterans is: Tamsin Proud
It is important to us that we meet your needs and follow the Armed Forces Covenant. The covenant is a promise from the nation that those who serve or have served in the armed forces, and their families, are treated fairly and it establishes how they should expect to be treated.
Please let the surgery know if you are a Veteran.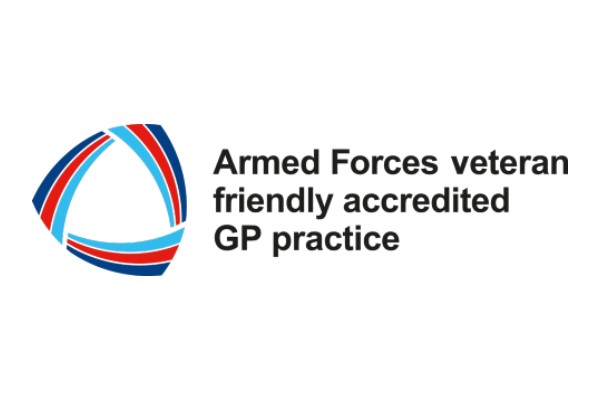 Here are some useful links:
What dedicated NHS services and support are available to veterans? 
Op COURAGE: The Veterans Mental Health and Wellbeing Service
In March 2021, NHS England and NHS Improvement announced the new name for its veterans mental health services; Op COURAGE: The Veterans Mental Health and Wellbeing Service. This is the new overarching name for the Veterans' Mental Health Transition, Intervention and Liaison Service (TILS), Veterans' Mental Health Complex Treatment Service (CTS) and Veterans' Mental Health High Intensity Service (HIS). The new name has been developed following feedback from veterans and their families to make it easier for those leaving the military and veterans to find help.
Op COURAGE provides specialist care and support for Service leavers, reservists, veterans and their families who can self refer or ask a GP, charity or someone else to refer them.
Find out more about Op COURAGE here
Veterans Trauma Network (VTN)
The VTN is the first NHS veterans' physical health care pathway, providing care and treatment to those with a service-attributable healthcare problem. Located in thirteen major trauma centres (Birmingham,  Brighton, Bristol, Cambridge, Leeds, Liverpool, London (three centres), Middlesbrough, Nottingham, Oxford and Plymouth) across England, the VTN works closely with Defence Medical Services, national centres of clinical expertise and Op COURAGE, as well as military charities to provide a complete package of care.
It is run largely by healthcare professionals who are either veterans or serving members of the Armed Forces. GPs can use a single national email to refer veterans to the service.
Prosthetics
The Veterans' Prosthetics Panel (VPP) was established in 2012 as a way of ensuring that veterans can access high quality prosthetics regardless of which Disablement Service Centre (DSC) they attend. This additional funding is available only to veterans who have lost a limb whilst in military service. A veteran who has left the Armed Forces, but whose limb loss is attributable to an injury sustained whilst in service, also qualifies. Veterans who lose limbs after they leave the military or suffer limb loss whilst in the military, but not in a service attributable incident, such as in a civilian road traffic accident, will continue to access services as usual through their local DSC.
The additional funding for eligible veterans is for treatment that would not typically be provided by the NHS, for example higher specification prostheses than are normally available on the NHS. Funding is approved on a case by case basis, with DSCs making individual funding applications to the VPP, which set out the expected requirement and benefit if the request is supported.
Find out more about Prosthetics here
Eligible veterans are also able to access the Complex Prosthetics Assessment Clinic (CPAC), which is run by Defence Medical Rehabilitation services. CPAC supports veterans with particularly complex prosthetic socket needs who have previously been seen at the Defence Medical Rehabilitation Centre at Headley Court.
What other services are available to veterans? 
Hearing loss and tinnitus services
In-service (MOD DMS) and veteran (NHS) provided hearing devices are provided to meet a clinical need. Veterans requiring hearing devices and tests should access via their GP and local provision, where NHS providers will be able to take account of service-related hearing issues. Private providers may, at personal cost, be able to provide non-standard equipment and devices.
Find out more about hearing loss and tinnitus service here
Mobility equipment support
The Royal British Legion has a Veterans' Mobility Fund, which provides specialist wheelchairs, orthotic equipment and other mobility related items for veterans who have a service related serious physical injury and whose needs cannot be met through statutory services. Eligibility for the fund requires the condition to be attributable to service and typically applicants will be in receipt of a War Pension or relevant award under the Armed Forces Compensation Scheme. 
Find out more about Veterans' Mobility Fund here
Veterans' Gateway
The Veterans' Gateway is made up of a consortium of organisations and Armed Forces charities, including The Royal British Legion, SSAFA, Combat Stress and Connect Assist. It is a main point of contact for veterans seeking support, putting them and their families in touch with the organisations best placed to help with the information, advice and support they need – from healthcare and housing to employability, finances, personal relationships and more.
Find out more about Veterans' Gateway here
Contact
Contact is a group of charitable, support and state organisations that have joined forces to enhance mental health support available to the Armed Forces community. The partnership consists of Big White Wall, Cobseo, Combat Stress, Help for Heroes, The Royal British Legion, Walking With The Wounded, the NHS, the MOD, the UK Psychological Trauma Society and King's College London. Contact aims to improve collaborative care management, increase instances of help-seeking behaviour, improve service provision, encourage best practice across the sector and improve public knowledge of what support is available and how best to access it.
Find out more about Contact here
Cobseo
Cobseo, as the Confederation of Service Charities, offers membership to charities who promote and further the welfare and general interests of the Armed Forces community, subject to fulfilling the membership criteria. Comprising 255 members, Cobseo provides a single point of contact for interaction with the Armed Forces community.
Find out more about Cobseo here
Help for Heroes
Help for Heroes provides direct, practical support for wounded, injured and sick service personnel, veterans and their loved ones from any conflict. They have four recovery centres in the UK offering medical care, guidance, support and advice. Patients can self-refer or be referred by a professional. Once referred, an initial assessment will take place within one to two weeks and there is no waiting list for treatment.
Find out more about Help for Heroes here
Combat Stress
Combat Stress is the UK's leading mental health charity for veterans. It provides free specialised clinical treatment and support to ex-servicemen and women across the UK with mental health conditions. Combat Stress has a strategic partnership with the MOD and the Department of Health and Social Care. This enables the charity to work with NHS mental health to develop services suitable for military veterans.
Find out more about Combat Stress here
Blesma
Blesma supports limbless veterans to lead independent and fulfilling lives. Blesma is dedicated to assisting serving and ex-service men and women who have suffered life-changing limb loss or the use of a limb, an eye or loss of sight. They support these men and women in their communities throughout the UK and provide centralised assistance to those living overseas.
Blesma works closely with the NHS to ensure the latest advances in the relevant medical fields are converted into practical solutions that can benefit all of their members. They do not provide members prosthetics, butthey do help prosthetists develop their skills at undergraduate and PhD level.